Microsoft today announced huge changes to the Microsoft Expression suite.
Expression Studio
Expression Studio is a new member of the Expression suite and is a suite of tools for building web sites and Windows client programs and rich media content. The Expression Studio consits of the four core Expression products; Web, Blend, Design and Media.
Expression Design
Expression Design, formerly known as Graphics Designer, has come in yet another CTP. The big news here is a complete new user interface, at first glance it looks much better than the old one.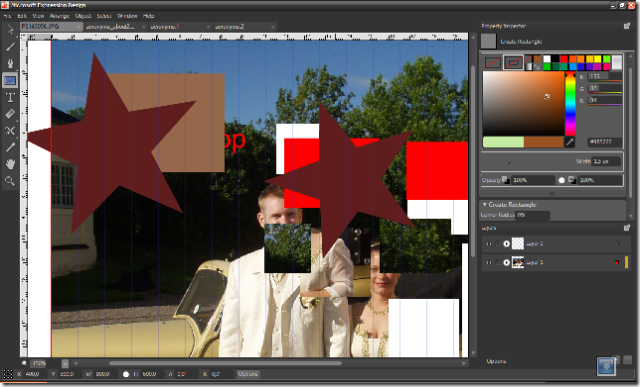 BUT: What have you done to the pixel layers!!! No pixel editing anymore really sucks! Expression Design is now a purely vector based designer. It was the combination that really made me get it on!
Expression Blend
Expression Blend, formerly known as Interactive Designer, is now in beta 1, and also has the new nice interface. WPF/E (Windows Presentation Foundation Everywhere) is also available for Windows Vista and XP and Apple Max OS X as extensiosn to the most common browsers.
Epression Media
Expression Media, a new member to the family, is a tool for managing, editing and presenting your digital assets (photos, sounds, movies, music…). No download here, however you can download the original; iVew MediaPro here.
Expression Web
Expression Web is now shipping for real! Free trial available here.
You might also check out the Microsoft Design page.