Numerous times my Windows Vista has been missing icons in the Notification Area (when did Microsoft stop calling it System Tray?). The icons that has been missing is normally Network, Volume and Power.
In Windows Vista you can easily enable these three notification icons, as well as the Clock, in the Taskbar and Start Menu Properties dialog, accessible by right-clicking the Start icon and selecting properties. But the problem is that I can't enable these icons when they disappear after starting Vista - they are disabled.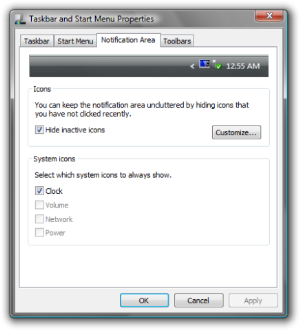 A reboot solves the problem and the icons are back and I can once again enable or disable them.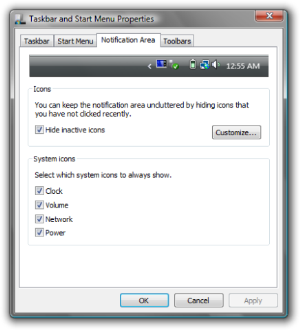 Have you noticed this and do you have any idea on how to solve it?