I have created a free web application that converts an RSS feed into an XPS document at http://www.rss2xps.com/.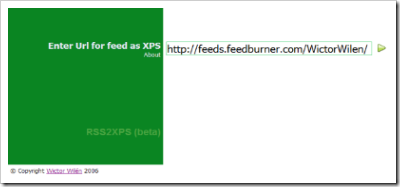 You are free to use it and test it. The application is in beta and will continously improve over the time. I would appriciate any feedback or feeds that will not just work.
Update: if the .com address does not work for, you can use http://www.rss2xps.se/ instead.