The Panel is a site, by Microsoft, with projects focused on the Windows Vista Presentation Foundation and XAML. The site will feature applications and source code for these techniques to show how you can design and implement nice applications for Windows and Live Gadgets.

Currently there are some Live Gadgets available as well as a nice 3D RSS Reader called UniveRSS. Feeds are displayed as rotating boxes in a "galaxy" in which you can move around. The feeds are retrieved from your Internet Explorer 7 feeds. Register and download it to try it out.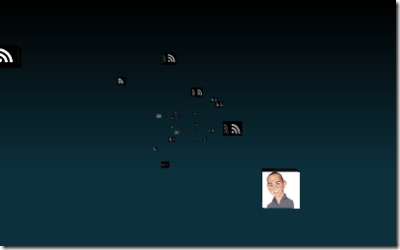 The Panel will continue to improve the applications and publish new ones over the next few months.