Finally I have registered for PDC 2008. It will be awesome to head over to Los Angeles and attend to the conference.
Since there has not been a PDC for a few years I expect some interesting stuff revealed, like what's happening with C# 4.0 and the SharePoint team will also have a few sessions (Lawrence Liu has not revealed it's content though).
I will be staying at the Westin Bonaventure hotel, like some other Swedes. If you are attending and would like to hook up for a meeting please contact me.
Now I will return outdoors to the beautiful weather here in Sweden…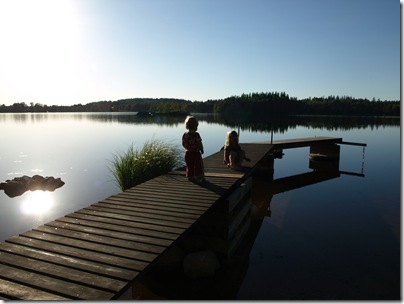 My two girls at our summer house…
Technorati tags: PDC