Windows 7 beta was released into the wild today (or tomorrow if you're not an MSDN subscriber) and I'm seriously considering running it on my main development machine. But to be able to do this I have one main requirement and that is that I can run SharePoint on it, just as I can on Vista. So after installing the beta bits on a Virtual PC I had to give it a try.
I installed the IIS on the Windows 7 virtual pc and then tried, without any hopes, to install WSS 3.0 the normal way. Dead end, as expected: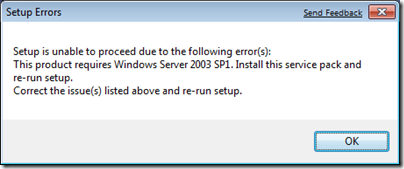 Then I took the Vista way and installed it using the tool created by Bamboo Solutions. The setup started fine and I choose to do a Basic install.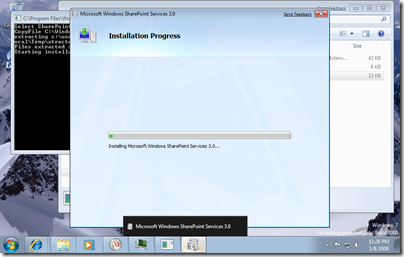 When the Configuration Wizard started I received this error message, looks like it did not install the SQL Server 2005 Embedded Edition during the install.

I download SQL Server 2008 Express (clicking next 1.000 times) and ran the SharePoint on Vista installation again this time using the Advanced mode (after an uninstall).
This time it worked better.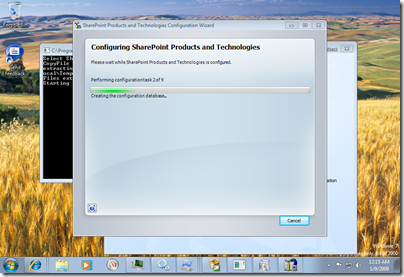 Installation took a few minutes and then I had Windows SharePoint Services 3.0 SP1 running on my Windows 7 beta installation.
Everything worked as expected! Sweet!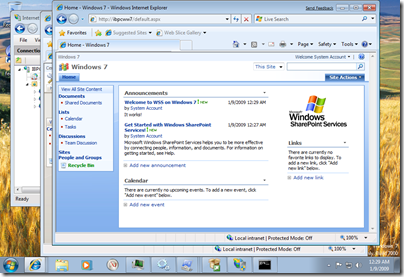 I have to do some more testing with some other applications, if all turns out well then I will for sure reinstall my machine (needs a reinstall anyways, and why not have fun…).
But, I have found some minor UI in Windows 7 bugs that I will report, as soon as Microsoft get their Windows 7 license key request app working.
And by the way; Windows 7 runs so smooth as a Virtual PC, using only 1 GB of RAM!
Technorati tags: Windows 7, SharePoint, WSS, MOSS
Of course this is not a supported scenario, but my daily work is way smoother using this and I have had no problems with it so far.