I just came home from a great trip to Singapore and the Southeast Asia SharePoint conference. It has been a great adventure travelling that far and meet so many SharePoint fans, Southeast Asia is really hot. The conference has been perfectly arranged by Debbie, Randy and Steve at a great location. Thank you! A new conference in the area was announced during the closing session, and if I'm allowed I'll gladly come back! Hopefully I can spend a few more days here in Singapore then. One thing that really stood out in this conference part from the actual SharePoint content, the speakers and the great people here was the great local food for dinner and tea breaks - love it! As always great to see the real person behind the tweets and the twitter images.
I had two sessions for this conference; Playing in the Sandbox and SharePoint + Silverlight, new BFFs. Both sessions had a good number of attendees and I want to thank those who attended and came up with good questions. If you missed the sessions or just want to see the slides one more time you will find them below. I also have a download of the source code of the demos below.
Images
Here's a collection of a few images that I shot during the conference: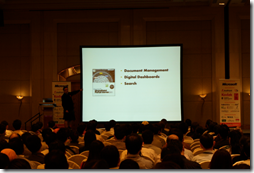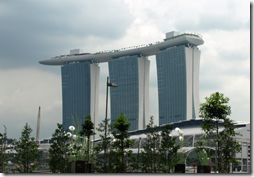 Mike Fitzmaurice, the SharePoint High Priest, opening up the conference by showing some nostalgia box shots.
They do build some really crazy buildings in Singapore. Just love this one. Who came up with the idea - "uhhh..let's put a ship on top of the buildings".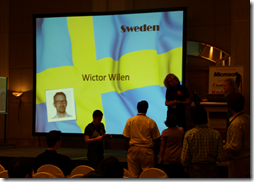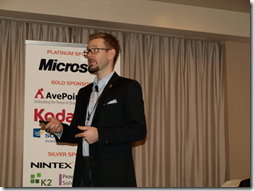 During all breaks this great slideshow was on all screens presenting all speakers from all around the world.
Me doing the Silverlight session - wonder why I look surprised - perhaps my demo worked!
Presentations
Here are the presentations on Slideshare:
Playing in the Sandbox by Wictor Wilén
View more presentations from Wictor Wilén.
SharePoint + Silverlight - new BFF's by Wictor Wilén
View more presentations from Wictor Wilén.
Demo downloads
If you want to download the demos and code produced during the session here is a ZIP file with the most interesting parts: SPCSEA-Demos.zip.