Yesterday I abandoned my streak of Sony-Ericsson mobile phones which started many years ago. In fact it started when I was studying and working for the summer at one of Ericssons mobile phone assembly lines with the GH-688. Since 1996 I have been using them, except for a short period when my employer forced me to use a Nokia.
I was choosing between upgrading my Sony-Ericsson P910i to a Sony-Ericsson P990 or the HTC TyTN. After some consideration I went to the mobile phone store and made a deal with the salesman.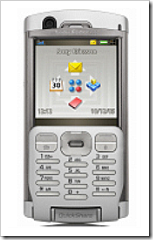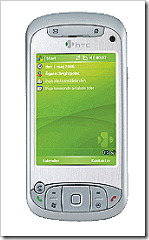 So now I'm in posession of a brand new HTC TyTN a Windows Mobile 5.0 based Pocket PC phone and I really like it so far!
The reason for purchasing the TyTN was:
Operating System
The TyTN uses Windows Mobile 5.0, which should suite me better since I now can use the .NET Compact Framework to develop applications. The Sony-Ericsson P-series uses Symbian-OS with the UIQ platform. UIQ is not bad, but has it's limits in programmability (compared to the well known .NET world). Unfortunatley Sony-Ericsson aquired UIQ Technology AB a few weeks ago, which I think is troublesome since UIQ will probably not appear in other phones than Sony-Ericsson phones.
Actuality
The TyTN feels much more modern than the (really long delayed) P990. If P990 appeared a year ago, when first promised, I think I would have got one.
Keyboard and screen
I'm pretty convenient with and fast writer of the P910 keyboard so the P990 keyboard is okey, but the TyTN keyboard is so much better. It's larger and you flip it out on the side and the screen rotates 90 degrees, so you have a much more better screen to read and write on.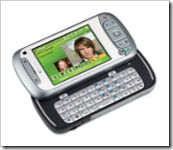 Software
Since the Pocket PC/Windows Mobile world is larger than the UIQ, there are more software available.
Synchronization
The Sony-Ericsson synchronization suite is really bad. It has always been troublesome getting it to synch correctly and you always get doubles of all appointments in your phone. The TyTN uses the Microsoft Active Sync which works really smooth with the Microsoft products (Outlook, OneNote etc). Active Sync also acts Active compared to the SE synchronization suite which you manually have to synchronize.
Only about a day and a half has gone since I got it so I guess there is more to discover.