Earlier today Jeff Teper, Microsoft Corporate Vice President, wrote about the 10th birthday of SharePoint. This post made me lean back and close my eyes for a while and think back of what has happened during the last decade - and it is a lot of stuff! And I've playing with SharePoint more or less since then!

The SharePoint story for me started back in 2000. I was running my own company, iBizkit, and we built a "SharePoint like" Intranet portal product. The product was modular based and very configurable. We hade something we called Modules based on COM+ components and XML output, that had a common interface and a single rendering engine which could translate the XML output to HTML, WML or whatever depending on the device and the users settings. I was, and am, still very proud of that architecture. Initially we looked at the Digital Dashboard, but came to the conclusion that it didn't fit our needs, so we built our own from scratch. It was built on top of Site Server (and then later on AD), IIS, ASP and COM+. We got a request from a customer that they would like a document management system for their Intranet. And what could be better than building it yourself - use a third party tool. And at that time I've been checking out the Tahoe project from Microsoft, that later became

SharePoint Portal Server 2001. What we did was build a more dynamic interface (way before AJAX was known as AJAX, and this is where Robert Nyman started his brilliant JavaScript career). than SPS 2001 had and incorporated that into a module in our portal solution. I dug up on old screenshot: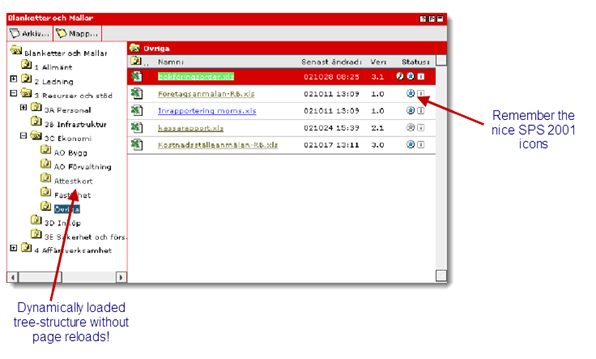 This gave me a great introduction to the SharePoint world. The document management module was a great success - and I think we were one of the companies in Sweden that actually managed to sell a few SPS 2001 licenses :-).

Then Microsoft Office SharePoint Portal Server 2003 and WSS 2.0 arrived! Based on .NET with all new API's and stuff - but the lack of real document versioning. We once again incorporated SharePoint into our portal - also now built on .NET. But since there was no real versioning our clients stayed on the SPS 2001 platform. I actually spent about six months trying to build decent versioning on top of SPS 2003 - without any good results.
And that project ended when the betas of Microsoft Office SharePoint Server 2007 and WSS 3.0 was released. And from that day I was totally hooked!
For the last time we adapted our document management module to SharePoint and continued our portal product - but in parallel we started plain ol' SharePoint consulting. As time went the SharePoint consulting part took overhand for me and we could not longer compete with our small niche product. In 2009 I left my dear old company, which we sold a couple of years earlier, in chase of even greater SharePoint adventures.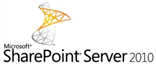 In 2010 I was awarded SharePoint MVP, and now again in 2011. I just released my first book, about SharePoint of course, called SharePoint 2010 Web Parts in Action.
Why is SharePoint so damn special then? First of all it's a great product - no doubt about it. Microsoft has sold a gazillion licenses, it's their fastest growing server product ever! But why am I still loving this so much? There are several reasons; first and foremost it's my will to build great things that the customers like. What can be better to base that of a great platform. Secondly is that it's quite a challenging product that gives you never ending obstacles and situations - which makes me learn more and grow more. Third is the amazing community - I do not think that there are many alike out there.
I thought that I should end this with a link to a very, very old article, from back in February 1999. This is an article where Mary Jo Foley (who knows more about Microsoft than Microsoft themselves do) for the first time mentioned the product that we all love: MS readies next-generation software.
Thank you all and thank you Microsoft. Looking forward to ten more great years!