And is Yammer dead?
It is now three and a half years since Microsoft acquired Yammer and I think this is the end of Yammer, as a product/service. Let me explain myself, to avoid the flame war and hate mails that happened when I shared that my thoughts in the  Team Sites are dead post.
I think Yammer as a brand will stay for a while, it's a strong brand and it's worked into so many PowerPoint decks from Microsoft that it would be hard to wash that away. But as a product or service Yammer is no longer of interest. I claim this due to a number of facts and observations over the last few years. People who follow me on social media cannot have avoided how I've been pretty aggressive in my comments about this product and I'm by no means alone.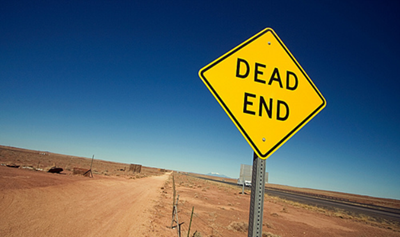 Here are some things that I think points very clear what is happening with Yammer.
Yammer shut down its UserVoice channel: A couple of days ago Yammer out of the blue took down their UserVoice channel pointing to a custom feedback resource, that you have to register to get in to. This goes in the total opposite direction of what the rest of the Office teams are doing. And this on an area where Yammer actually was successful previously.
Lack of integration: As I said it has gone three and a half years since Microsoft started working on integrating Yammer with Office 365. And what has happened since then. NOTHING! Nothing at all.  They haven't fixed the identity integration with Office 365. You need to maintain another profile in Yammer - not so much enterprisey.  Sign in is a pain - if you choose ADFS single sign on then you don't have for instance the suite bar - which means that this is really standalone. If you choose O365 sign on then you have a separate password.
Also just recently the Yammer service moved into the Azure data centers, but still only in North America.
The list goes on. Microsoft/Yammer has failed miserably on this topic.
Enterprise Social Networks: Enterprise Social Networks (ESN) is on a decline in my opinion (I don't have any figures to back that with!). And what I mean with that is a standalone ESN is not interesting in the same way as before. There are some up comers, such as Slack, that does some really cool things but I think that audience is more narrow and I doubt Slack would work on some of the organizations that I work with. Generally thinking standalone ESN is a time waster, people and companies want to be efficient, so integration with other products is essential. Let's come back to this. Yammer is as much standalone as it can be, despite the Microsoft marketing stating it's a part of the Office suite.
All the former Yammer leaders are gone: As far as I know, all the Yammer brains are gone. I remember SharePoint Conference in Las Vegas many years ago where they made a big deal of Adam Pisoni and his team at Yammer. That was the only and last time I saw them….
Yammer constantly not listening at all, relying just on telemetry: I have had issues with Yammer since day one, issues that are bugs, feedback, not documented changes (dare I mention their APIs!) and I have tried getting in contact with the teams to give my feedback. It's been like talking to a brick wall! Basically any other team at Microsoft I can get in contact with if I need to, ranging from the Office teams, to the Windows teams and even CTOs has been taking my feedback and answering my questions. The only answer is when you have an issue with Yammer or give feedback is that - "we can't see that in out telemetry so then the users are not interested in that". If it's one answer I dislike, then it is that one. It becomes really comical when it comes to the "Mark all as read" function, that I think everyone using Yammer wants. But since that feature does not exist, they can't see it in their telemetry which in the Yammer world means that no one wants it. Duh!
Lack of innovation: Three and a half years! Can anyone give me any new major feature in Yammer since the acquisition? Well, the Apple Watch App doesn't count. No, there has been no development what so ever on this product, except for some failed A/B testing attempts. Competitors is running in circles around Yammer. Sporadically we see Yammer stuff on the Office Roadmap, but almost always after they are released - just another sign that the Yammer team is not integrated with the Office team or have a different agenda!
I probably missed a ton of other things, but this should make my point…
So what is Microsoft doing and what should they be doing?
Office 365 Groups and the Office 365 core services
No surprise to those who follow me that Office 365 Groups should be in here. But this is important! I said lack of innovation, lack of integration, ESN is dead etc. with Yammer. All this has happened with Office 365 Groups, where I see a lot of good things grow!.
First of all Office 365 Groups is integrating with the Office 365 service bringing the major key components together making it easy for users to collaborate, communicate, share and work together. Groups are bringing Exchange, SharePoint, Project and social networking together (could be under a Yammer brand) into one experience. This give Office 365 a unique experience compared to other competitors. With Yammer in the mix, it's a separate service, profile, user experience etc.
Innovation! The innovation are taking place within the core Office 365 services. Take a look at the new Praise feature (directly stolen from Yammer) that now lives within Office Delve - where it should be. Take a look at the new Like feature that allows you to like e-mail messages - no more +1 e-mail messages. The same goes for the @mentions in the Outlook inbox. The majority of the social collaboration goes on in your inbox, why not let these features live here. I think this is a bold and good move.
Actually I see the enterprise social pieces of this as an Enterprise Social Fabric that is tightly integrated with all the different core services and apps in Office 365. Not as a standalone service or product! And Yammer is not built for that.
And for all this good things the Office 365 team also builds API's for use to use, in the new Office 365 Unified API. Something that is documented (another thing Yammer couldn't spell to).
I'm seeing a really bright feature for Office 365 with Office 365 Groups and at the moment I will have hard to justify starting a Yammer on-boarding project with my customers. That would potentially lead them into a dead end and the off-boarding story of Yammer is most likely worse than the onboarding one. At least I will tell them this story, and they can make up their own minds.
I would not be surprised that we see a number of Yammer obituaries in the upcoming 6 to 12 months.
What do you think? Looking forward to an interesting discussion! Is Yammer as a service a dead end? Is the Enterprise Social Network "thing" going away?