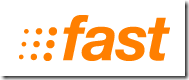 Microsoft continues to strengthen their position in the Enterprise Search segment by acquiring the Norwegian Enterprise Search company Fast Search & Transfer (FAST). FAST is, according to Gartner, leader in the enterprise search segment together with Autonomy, where Microsoft was considered Tier 2 players.
After releasing the Microsoft Search Server (MSS) and the MSS Express version, I'm glad Microsoft continues to emphasize on this interesting and "hot" area. Forrester stated after the Microsoft Search Server release that:
MSS is not a top-tier enterprise class search solution, though. The top-tier vendorsAutonomy, Endeca, and FAST offer much more scalability, performance, capability, andcustomization.
and
Microsoft's aggressive entry into the search market will have a significant impact on competitivedynamics in the industry.
It will be really interesting to see what this leads to and see how it affects SharePoint Search and the MSS(X) products.