Apple just released their new version of Max OS X (10.5) called Leopard, which of course has a real neat user interface and really cool experience - the Apple trademark. I have seen a lot of people moving on to the Mac platform the last years, but then we talk about personal and niche users and so far the Apple OS X share is about 4% compared to XP's 80% and Vistas 8%.
I'm not a Mac expert nor user but I read as much as I can about new and impressive products to get a wide perspective on the area. During my read up on OS X 10.5 I have read about users getting, the Windows patented, Blue Screen of Death - which caused me some laughs.
Today I read about the OS X 10.5 network icons. Apparently when you browse the network with Leopard you will get an icon of Windows computers that is representing an old-school CRT monitor with a BSOD . This gives me an impression that Apple still wants OS X to be a niche product and I think it's pretty childish and arrogant.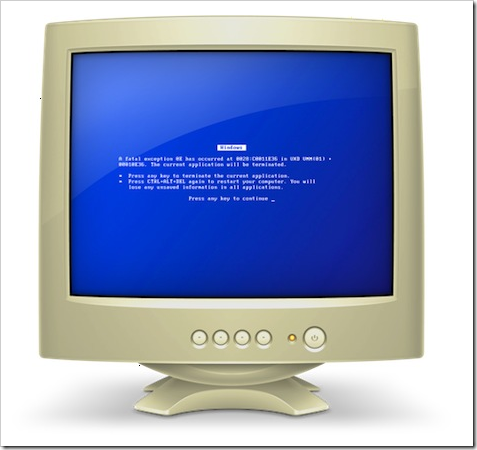 Here are instructions on how you change it to a "normal" icon: http://www.engadget.com/2007/10/30/mini-how-to-remove-the-windows-bsod-icon-in-leopard-make-os-x-a-little-less-smug
Yes, it is kind of funny at first sight…