Wow, two heavy-weight Windows Mobile phones; Sony Ericsson XPERIA X1 and HTC Touch Pro.
In a few months I am ready to get me a new phone. I currently use the HTC TyTN, which has been a very pleasant ride (except for the glitching screen right now, to many drops…). When Sony Ericsson announced XPERIA X1 in march I got so excited and decided to get me one as soon as it hits the stores. Today HTC announced that they will continue their Touch series with the HTC Touch Pro, another sweet dream! So which one will be mine?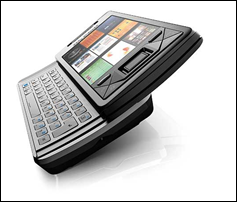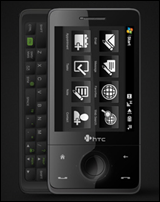 Comparing them
First of all here is a comparison of some of the specifications of the X1 and Touch Pro.
SE XPERIA X1
HTC Touch Pro
Size, mm
110 x 53 x 17
102 x 51 x 18
Weight, with battery
158g
165g
Screen
3 inch 800x480 touch screen
2.8 inch 640x480 (VGA) touch screen
Processor
Qualcomm MSM7200 528MHz processor
Memory
Internal memory: 400Mb RAM: 256Mb Storage: 512Mb
ROM: 512Mb RAM: 288Mb
OS
Windows Mobile 6.1 Professional
Features
XPERIA panel interface
TouchFLO 3D
As you can see they are pretty similar in specifications and they share a lot of other common things like the camera (3.2 Megapixels), GPS etc, slide-out QWERTY keyboard. They only thing that they really differ is the screen size, a big plus for the X1 for the larger screen.
The main difference is the interface, on top of the Windows Mobile 6.1 Professional OS; TouchFLO 3D vs XPERIA panel interface. HTC's TouchFLO is the favorite here. But I have not yet seen or tested the XPERIA interface yet.
So, by looking at the hardware XPERIA would be my winner and if I look at the software Touch Pro will be in my pocket (I will not carry them in the quite nerdy leather belt clip coming with these phones).
I will wait out the first reviews after the product hit the shelves and run down to the store and touch them – one of them will be mine…
Why not iPhone 2.0 some of you might think? First of all I have not seen the specifications (coming next week I guess). Second: I don't like the methods Apple use to lock in developers and forcing them to sell their products through their channels so Apple can steal percentage of your income. Third: I don't think that iPhone 2.0 will be ready for business usage, i.e. no central administration, no QWERTY keyboard etc.
Which phone is your dream come true?
Technorati tags: Windows Mobile, HTC, XPERIA, TouchFLO